Club America vs. Club Tijuana is one of the weekend's matches to watch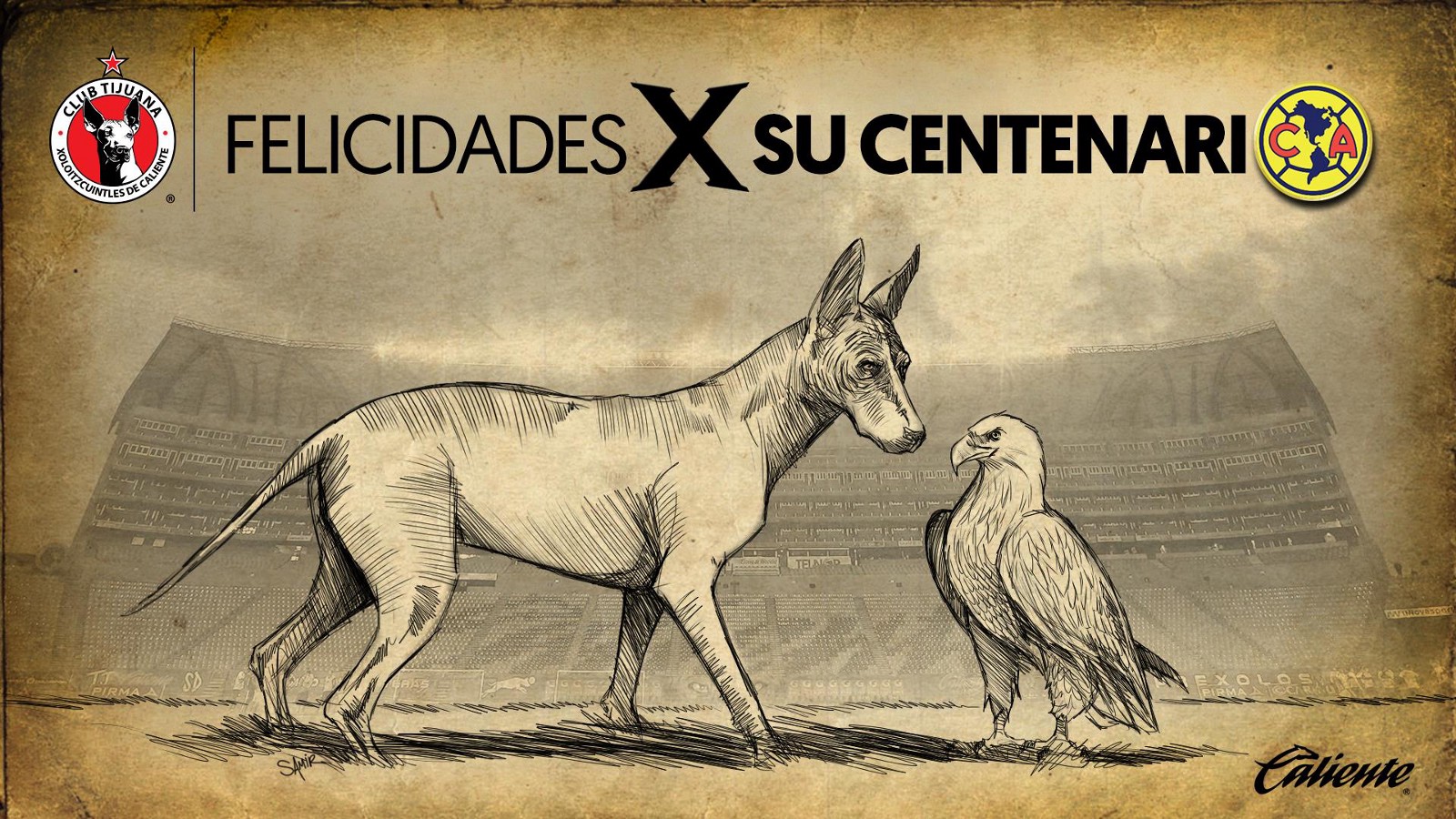 Tune in to Univision this Saturday night (10pm ET), and you'll see storied Club America, which celebrated its 100th birthday on Wednesday and expects great things in this centennial season, hosting the current Apertura table leaders, who will, next year, celebrate just its 10th birthday.
Welcome to the 2016 edition of Liga MX, where Club Tijuana qualified for the Liguilla (the eight-team playoff closing out the 2016 calendar year), several weeks ago, and America is hanging on to sixth place. The Aguilas have already taken desperate measures, bringing in new manager Ricardo La Volte to replace "Nacho" Ambriz as manager several weeks ago.
Meanwhile, former Mexico manager and meme Miguel Herrera is providing stability for a squad that includes six Americans (most notably, the U.S.'s sometimes-deployed Michael Orozco and the promising Paul Arriola), former LA Galaxian Juninho, and features Dayro Moreno and Aviles Hurtado, two of Liga MX's most electric attacking players, capable of moments like this:
While the Aguilas have a lot of history on the Xolos, Saturday's tilt at Azteca might shift the narrative in Mexican soccer from the old guard to the nouveau bueno.