Big-game bitterness goes a step too far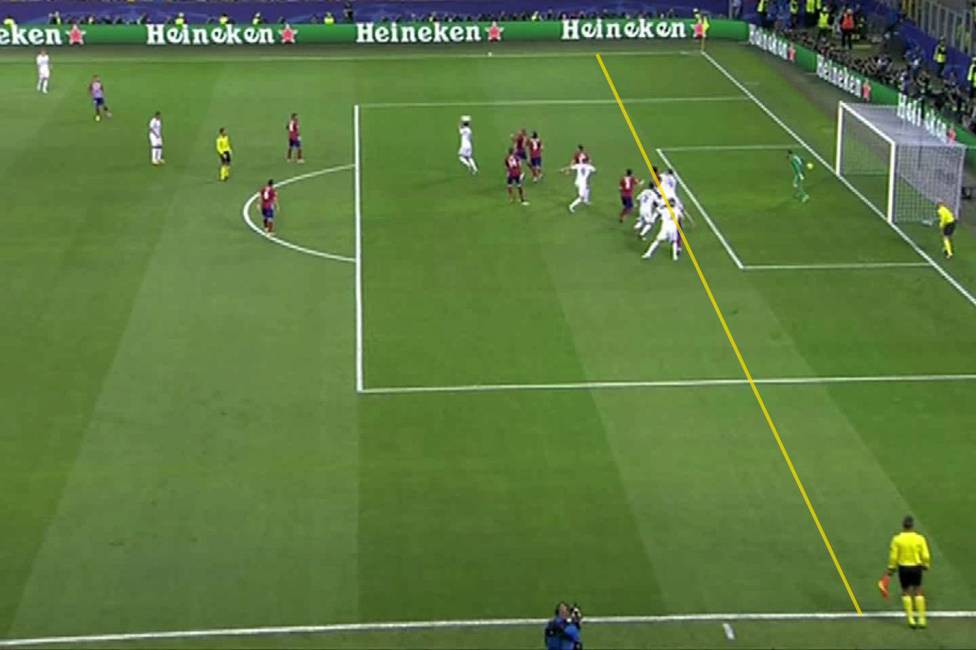 In the 15th minute of the 2016 Champions League final, Sergio Ramos scored to put Real Madrid up 1–0 over Atletico Madrid. Ramos appeared to be offside when he scored, but referee Mark Clattenburg allowed the goal to stand. In the second half, Atletico's Antoine Griezmann missed a penalty, but Yannick Carrasco scored in the 79th minute to send the match to extra time, then a shootout, which Real Madrid won 5–3.
This being the second time in three years that Real Madrid beat Atletico in a Champions League final made the result especially difficult to handle Los Rojiblancos supporters. One fan in particular feels someone must pay for this result, though. As in actual money. So he's suing both UEFA and Clattenburg in Spanish court
The claim made by Rojiblanco supporter José Antonio Campón is for a total of €1,660 euros (€160 for the price of the ticket and €1500 for "moral damage" caused) and, as is written in the official suit document, fingers the blame at UEFA for "not applying all means to safeguard the fulfillments of regulations and choose persons (Clattenburg) who did not fulfill their duty as would be demanded".
MORAL DAMAGE! That's a laughable claim, but Campón's flawed logic only gets more flawed:
"If you go to the cinema and there is no sound, they give you back your money," he said. "This is the same thing. There is a regulation and it has been breached. It is negligence and in your job, and when you are negligent you pay the consequences. That is why we address the claim to the employer (UEFA) and his employee (Clattenburg) as responsible."
Comparing an audio malfunction at a movie theater to a controversial goal in a football match is flat out stupid. By this line of thinking, should Griezmann also be sued for not putting a shot on target with his penalty? Should Atletico's defenders pay out for not containing Sergio Ramos? Should their goalkeeper be punished for not stopping a single spot kick in the shootout?
https://www.gettyimages.com/license/536024790
The reason Campón is targeting UEFA and Clattenburg is to highlight the need for video technology in football, but a frivolous lawsuit seems unlikely to be the instrument of change on that front. If anything, all this is likely to do is give Cristiano Ronaldo the idea to sue his teammates when they don't pass to him.