This day in football history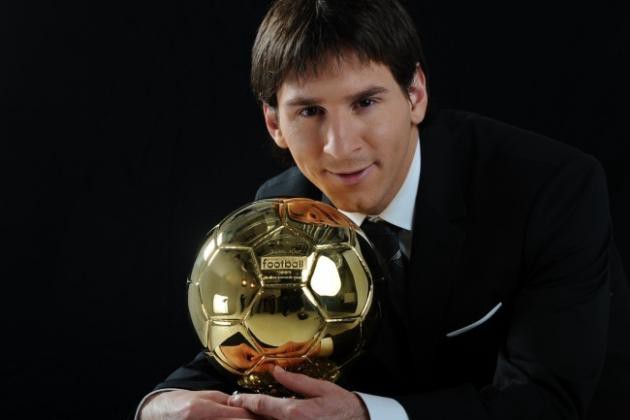 On 1 December 2009, Lionel Messi capped an amazing year by winning the Ballon d'Or. And he did so by a record margin of votes.
Created by France Football magazine in 1956 and voted on by a panel of sports journalists from around the world, the Ballon d'Or was originally given to the best player from a European club, but expanded in 2007 to include footballers from anywhere in the world.
Messi's win in 2009 came on the heels of his incredible run with Barcelona in 2008–09 in which the club won a staggering total of six trophies — La Liga, the Copa del Rey, the Supercopa de España, the UEFA Super Cup, the FIFA Club World Cup, and the UEFA Champions League. Messi was one of four players from that team to finish in the voters' top five — the others were Xavi (3rd), Andrés Iniesta (4th), and Samuel Eto'o (5th), who had since moved to Inter over the summer. The second-place finisher was Cristiano Ronaldo, who had won the award over Messi in 2008.
Messi finished with 473 out of a possible 480 first-place votes, setting a record separation of 240 votes between first and second place. The previous record was 167, set in 2007 when voting expanded to accommodate the award's new global scope. Cristiano Ronaldo had finished second that year to his future Real Madrid teammate Kaká.
In 2010, the Ballon d'Or merged with the FIFA World Player of the Year Award to create the FIFA Ballon d'Or. Messi won that award in 2010, 2011, 2012, and 2015, with Ronaldo winning it in 2013 and 2014. In 2016, France Football terminated their arrangement with FIFA and revived the original Ballon d'Or, which will be awarded on 13 December. Both Messi and Ronaldo are on the shortlist.