Dirty Tackle of the Day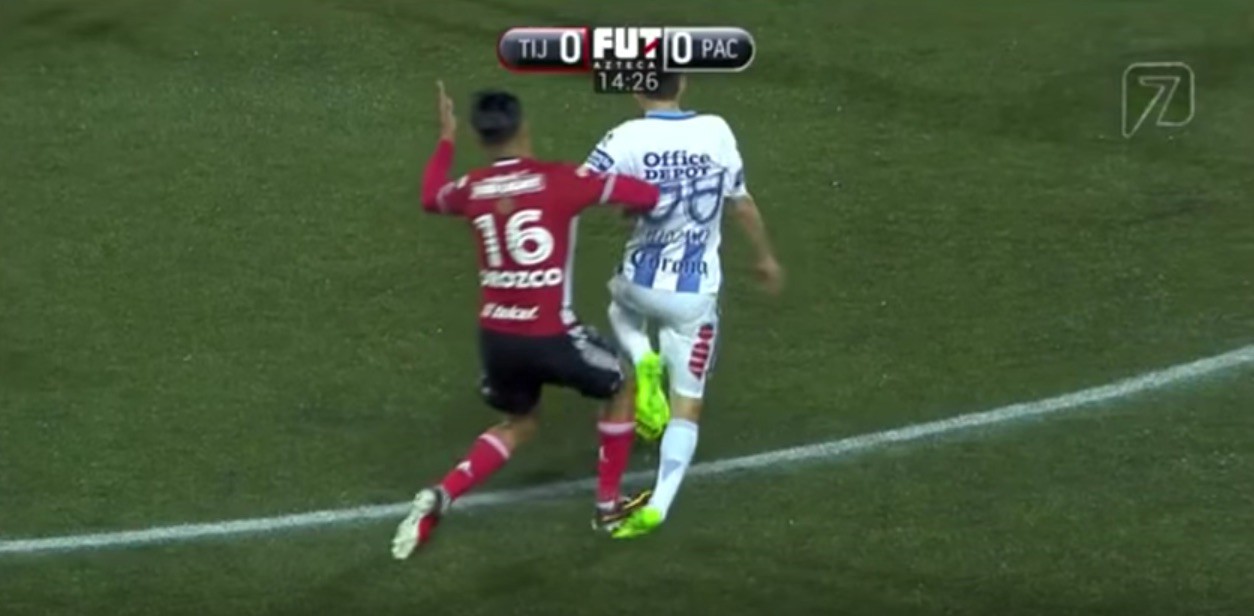 In just the 12th minute of Friday night's Liga MX match between Tijuana and Pachuca, U.S. international Michael Orozco planted his boot in the ankle of 21-year-old Hirving "Chucky" Lozano, opening up a horrifying wound.
With Celta Vigo scouts reportedly in the stands to see him, Lozano had to be stretchered off and Orozco was shown a yellow card for the challenge before being substituted at halftime. Pachuca went on to win 3–2.
Pachuca's official Twitter account shared a close-up of Lozano's ankle and OH MY GOD DO NOT LOOK AT THIS.
I warned you.
This has been the Dirty Tackle of the Day: a chronicling of unfortunate events.