A title that proves a homegrown team can still succeed in a time of big-money foreign acquisitions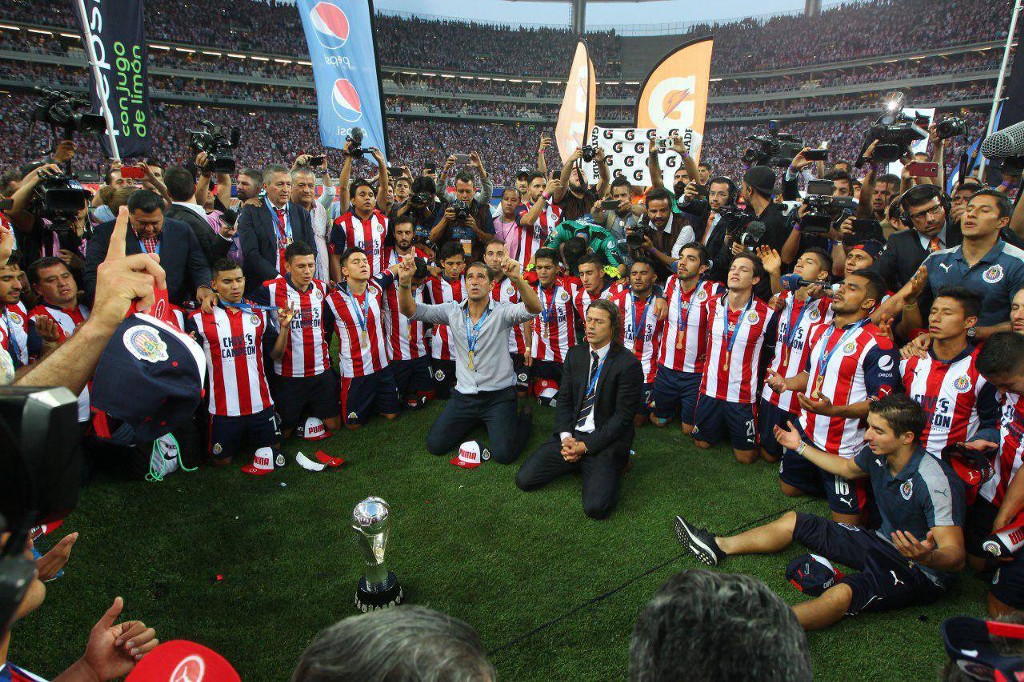 Though the first leg of the Liga MX Clausura final ended 2–2, it seemed that reigning champions Tigres had taken control. Chivas jumped out to a 2–0 lead, but Andre-Pierre Gignac, the Frenchman who has been a dominant force in Liga MX, scored twice in the final 10 minutes to destroy their momentum.
Entering the second leg, Chivas, the only club in Mexico that exclusively fields Mexican players, had not won a Liga MX title since 2006. Before that, they hadn't won since 1997. Before that, they hadn't won since 1987. And before that, they hadn't won since 1970, which ended a run of eight titles in a span of 13 years—Chivas' golden age in a very different footballing world.
Now, facing the poster boy of foreign influence on Mexican football, the country's most popular club faced what could have been another painful failure. Instead, Alan Pulido scored just 17 minutes into the second leg. Then Jose Vazquez added what would be a necessary insurance goal in the 70th minute, leading to what would be a 4–3 aggregate win for Chivas, sealing their 12th Liga MX title to match Club America for the most ever. And since Chivas had already won the Copa MX, it gave them just their second double in club history—the only other coming in 1970.
Much of the credit for this success goes to manager Matias Almeyda (though Chivas' players must be Mexican, their managers can be Argentinian). After the match, he had his squad kneel down around the trophy and pray before celebrating.
It was an unusual sight, especially in a modern game where the only thing football clubs bow down to is money. But the gesture was a fitting one for a club that still adheres to old traditions that go against contemporary practices.
Of course, if the pattern of the last 47 years is anything to go by, Chivas supporters better enjoy this celebration, because it could be their last for a while.
Recorded my dad at the exact moment when the game was over this was #priceless. #truefan #VamosChivas @Chivas @ESPNFCtri https://t.co/BRpRjTdC8w