Overshadowed by Real Madrid and the MLS All-Star game, this quarterfinal match is an important one for American soccer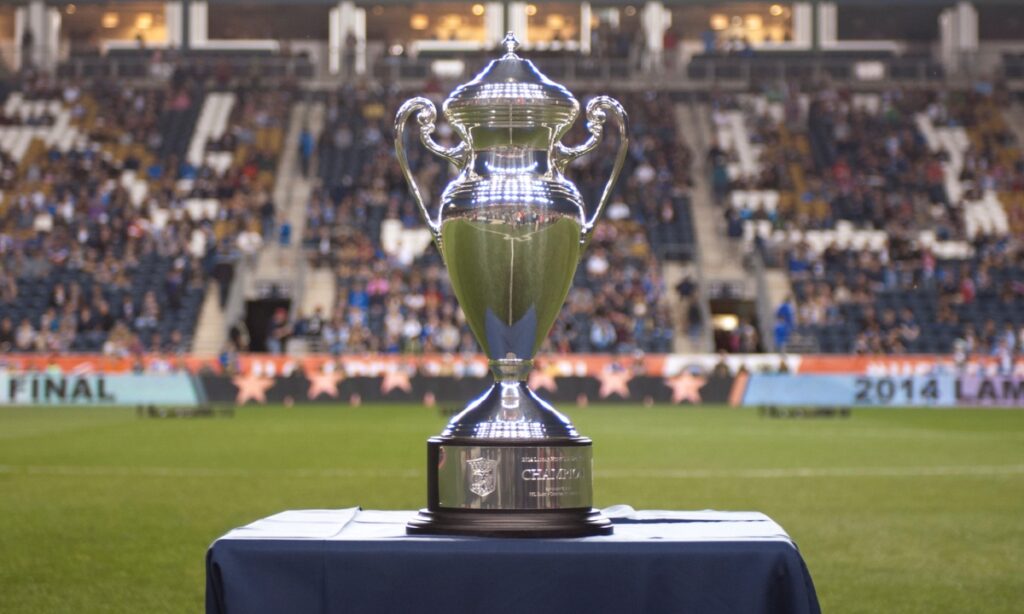 In a sense, it would've been more strange if the joint-second division clash between the NASL's Miami FC and the USL's FC Cincinnati had actually taken place as scheduled.
The US lower divisions have never been timely, or particularly stable. If there's one thing that we can count on, it's that the drama surrounding the NASL and USL's respective stability will always overshadow the teams in each league. For every expansion side in a "promising* market for soccer," there's another club in financial turmoil at risk of falling apart.
(*Just once, I would love for a league to say they think an upcoming expansion market is subpar.)
On the other side of the token, the US Open Cup has seen dwindling relevance since MLS became the clear host of the country's best teams. So-called Cinderella stories almost always end once an MLS side faces a lower-division foe. One or two top-flight teams will lose their first USOC match each year, but there hasn't been a non-MLS team in the Open Cup semifinals since 2011's Richmond Kickers shocked both Columbus and Sporting Kansas City.
That last fact is guaranteed to change, as the winner of Miami v Cincinnati will host New York Red Bulls in the penultimate round. The game suddenly becomes a case study for multiple preconceived notions in US soccer: the somewhat overstated, but not inaccurate blood feud between the NASL and USL; two 2016 expansion teams who've been red hot; two MLS expansion markets (more on that later); and a way to save a dying domestic tournament.
At first, there are very few similarities between today's foes. FC Cincinnati have been the darlings of the US lower divisions since their first match. The club drew 14,658 for their first home match, an impressive figure for a USL side. It pales in comparison to their crowds since then, which have hit 20,000 multiple times and hold the record for highest-attended soccer match in the state of Ohio. Despite this, general manager Jeff Berding uses a savvy model to sign players, aiming to "sign young guys" who could join MLS if/when they join the league. (Again, more on that later.)
Meanwhile, Miami FC struggled to bring crowds to Riccardo Silva Stadium, following up their home opener of 10,152 with a second-game stinker of 2,168. The club averaged 3,764 fans per game in 2016, and have raised that to 6,314 through their first eight games this spring.
The big difference, of course, is how Miami fields its roster. Starting with the record-breaking $750,000 transfer fee paid for Richie Ryan, made prominent with the similarly-priced acquisition of Kwadwo Poku, and continued ever since, Miami has one of the highest-paid teams in lower division history, rivaling the Raúl-led New York Cosmos from the beginning of the decade.
Still, each team is the class of their respective league and are possibly the best available ambassadors for the two. This game won't answer which league deserves full second-division status between the NASL and USL. While the NASL has had issues keeping teams afloat in recent years, the USL's model is far from perfect, between MLS2 sides that are clearly back-burner projects compared to their MLS entrees and smaller, independent sides that can't afford proper training venues. However, it gives a unique chance for the two teams to be showcased in a meaningful game with a semifinal berth on the line.
The tournament itself, of course, needs an injection of intrigue after the past 15-20 years. For every Sporting Kansas City and Seattle Sounders (who routinely field first-team lineups in an attempt to win hardware), there are five MLS clubs that'll roll out a team of bench players, trying to rest their legs. On top of this, the regionally-focused draw means that most match-ups are repeats of previous tournaments, leaving little intrigue to the draw.
Given the financial windfall that the USSF came into after Copa America Centenario, it's easy to see a way to fix the tournament. Subsidizing travel costs for the smaller clubs would allow them to broaden the possible scope of matchups. Wouldn't you like to see a potential third round matchup of Chattanooga FC and Phoenix Rising? At the least, wouldn't you like the option of that being a reality?
Phoenix is in a similar spot to FC Cincinnati, as both USL ownership groups are among the finalists for an MLS expansion nod. Miami FC, however, is in a much more precarious position. While they're owned by Italian mogul Riccardo Silva and Milan legend Paolo Maldini (which helps explain their Scrooge McDuck-like dives into the transfer market), they're also in the shadow of a club that doesn't even exist.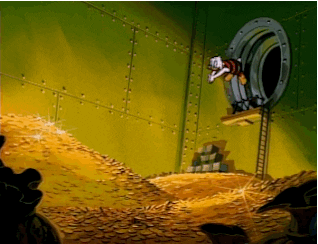 The much-maligned, David Beckham-led Miami expansion project has been something of a punchline for the last three years. While Beckham-as-owner makes sense on paper, the group had regularly failed to land a stadium site, with ownership partners coming and going through a revolving door. However, the bid seems poised to finally enter MLS as soon as 2019, with Beckham in Chicago to meet with MLS brass this week.
There have been whispers that Silva may join with Beckham to create a Miami supergroup with endless funding and incredible swagger. However, Silva doesn't want to be in Beckham's shadow if such a partnership happens. From what I understand, Beckham could remain the face, but Silva would have the final say in most decisions. The odds of Beckham agreeing to such a proposal are low, no matter how you bend it.
(Sorry about that one.)
Storylines aside, the two teams will actually line up and play an organized game of soccer. It's an intriguing matchup, with Miami holding an incredibly prolific offense to stack against Cincinnati's seemingly-impenetrable defense. One key match-up to watch: 2015 NASL Golden Boot winner Stefano Pinho v Cincy's left side, as regular left back Tyler Polak is out due to injury. Expect Pinho and co. to go after this position, testing Cincinnati's depth as they try to beat last round's hero, Mitch Hildebrandt.
With the game in Miami and Cincinnati missing last season's minutes leader Polak, I'm giving the NASL side the edge in this match-up.
Either way, it's a major showcase opportunity for the lower divisions in this country. Naturally, USSF rescheduled it (because of a massive gameday storm) to the same night as the MLS All-Star Game, against Real Madrid.
The lower divisions will struggle to get viewership online, overshadowed by a marquee exhibition that shows the perks and the power that MLS has in this country. That's nothing new for both the NASL and the USL. In short, the biggest USOC match-up in nearly two decades (since Rochester won the 1999 tournament) will fly completely under the radar. Even if you have it up on a tablet while the ASG takes up the big screen, it's going to be a match worth watching.
---
Follow Jeff on Twitter @JeffRueter.